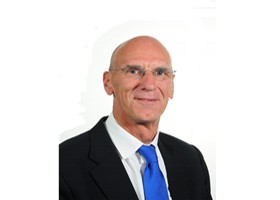 Professor Dr Leo den Hartog is director of R&D at Trouw
Nutrition and part-time professor in Sustainable Animal Nutrition in Production Chains at Wageningen
University. It was from this same university that den Hartog graduated in
Animal Sciences in 1978, and where he obtained his PhD on the relationship
between nutrition and fertility in gilts and sows in 1984.
In 1989, den
Hartog received the Henneberg Lehmann Award from the University of G?ttingen, Germany.
In 1999, he accepted an honorary PhD from the University of Kaposvar, Hungary. In 2014, he was given the Molenaar Award from the Animal Nutrition magazine in the
Netherlands and Belgium. This award is given every two years to a person for
his or her contribution to the animal feed and additive industry.
Den Hartog's
extensive experience in animal production is reflected in over 450 scientific
and applied articles and seven books as author or co-author. To date, he has
given more than 750 lectures in over 40 different countries. He has also been
chairman of Dutch trade missions on behalf of the Ministry of Agriculture,
Nature and Food Quality to China, Taiwan, South Korea, Brazil, Argentina, Chile
and South Africa.